We are honored to be the only veterinarian in the state of Florida who is working with Blackwater River Correctional Facility's Prison Puppy Program from America's VetDogs.
This program helps inmates train puppies destined for service with our wounded veterans. We are participating in their care because we are a military community and have veterans in our homes as well. We truly believe this program will be a wonderful way to give back to our community!
This is a special pilot program where these dogs are being trained to not just help the physically wounded but those who have PTSD as well, (training to "clear" a room, turn on lights, bring medication, nightmare interruption).
To help offset the cost of vaccinating, spaying, neutering, and any health concerns that the puppies may have, Davis Animal Hospital has a special account just for the program.
You can also donate to this wonderful cause in multiple ways:
Come by our office and inform us that you would like to make a donation to our VetDogs program.
Or
Call our office and make a donation over the phone via credit card.
Or
Mail a check to:
Davis Animal Hospital
8560 N Davis Hwy
Pensacola, FL32514
You can help by signing up to be a weekend puppy raiser.
We appreciate your contribution as we go forward.
Fun photos of the vetdogs at work!
Elishia, Dr. Ruby, Cara, and Tierney
Tierney, "Meyers" and Cara
Elishia, Dr. Ruby, and "Rudolph"
Elishia & "Crush" / Peyton & "Meyers"
Elishia, "Rudolph" and Dr. Ruby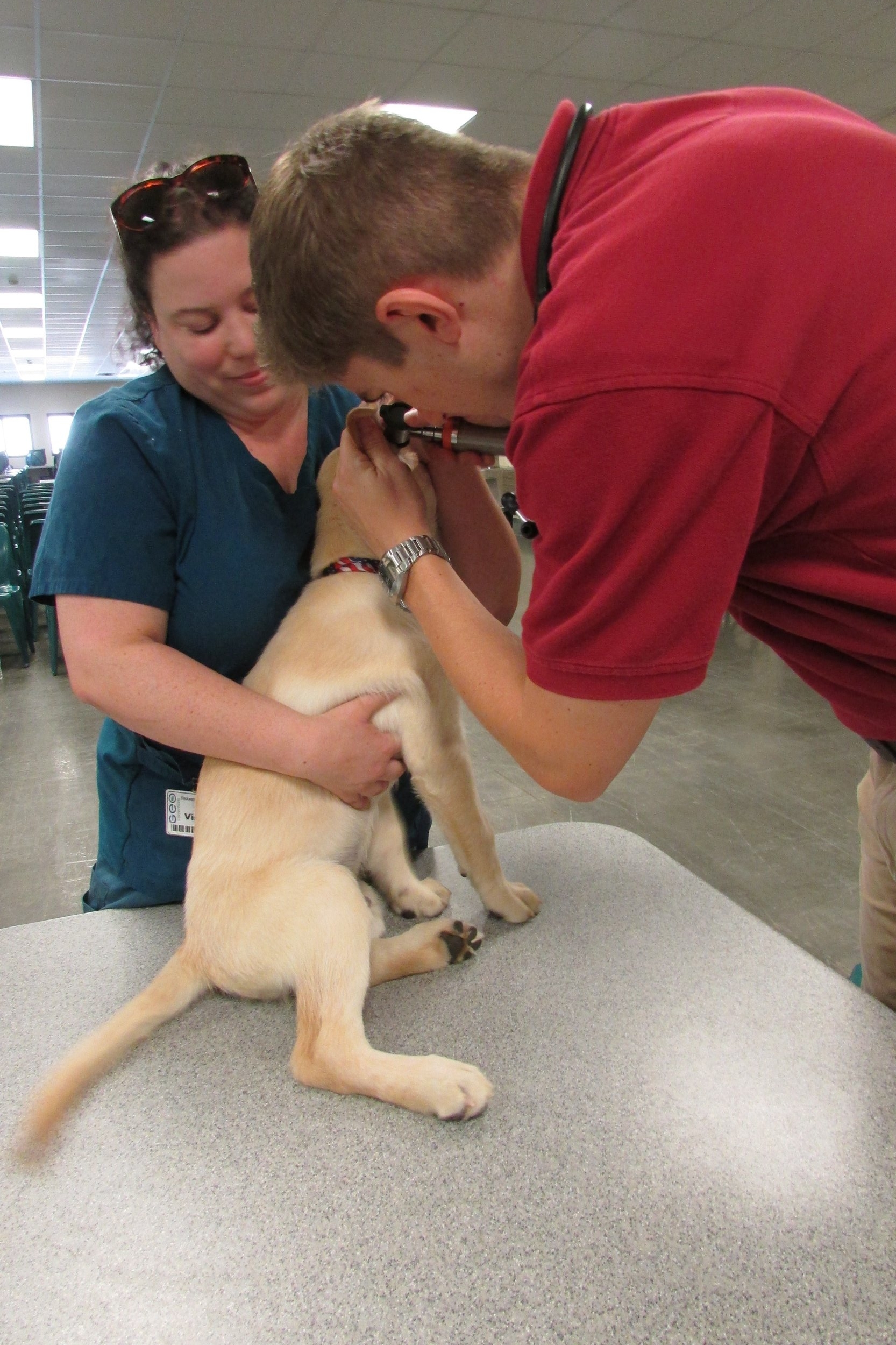 Elishia, "Meyers" and Dr. Ruby
Elishia, "Rudolph" and Dr. Ruby
Dr. Ruby & "Meyers" / Elishia & "Crush" / Peyton & "Rudolph"